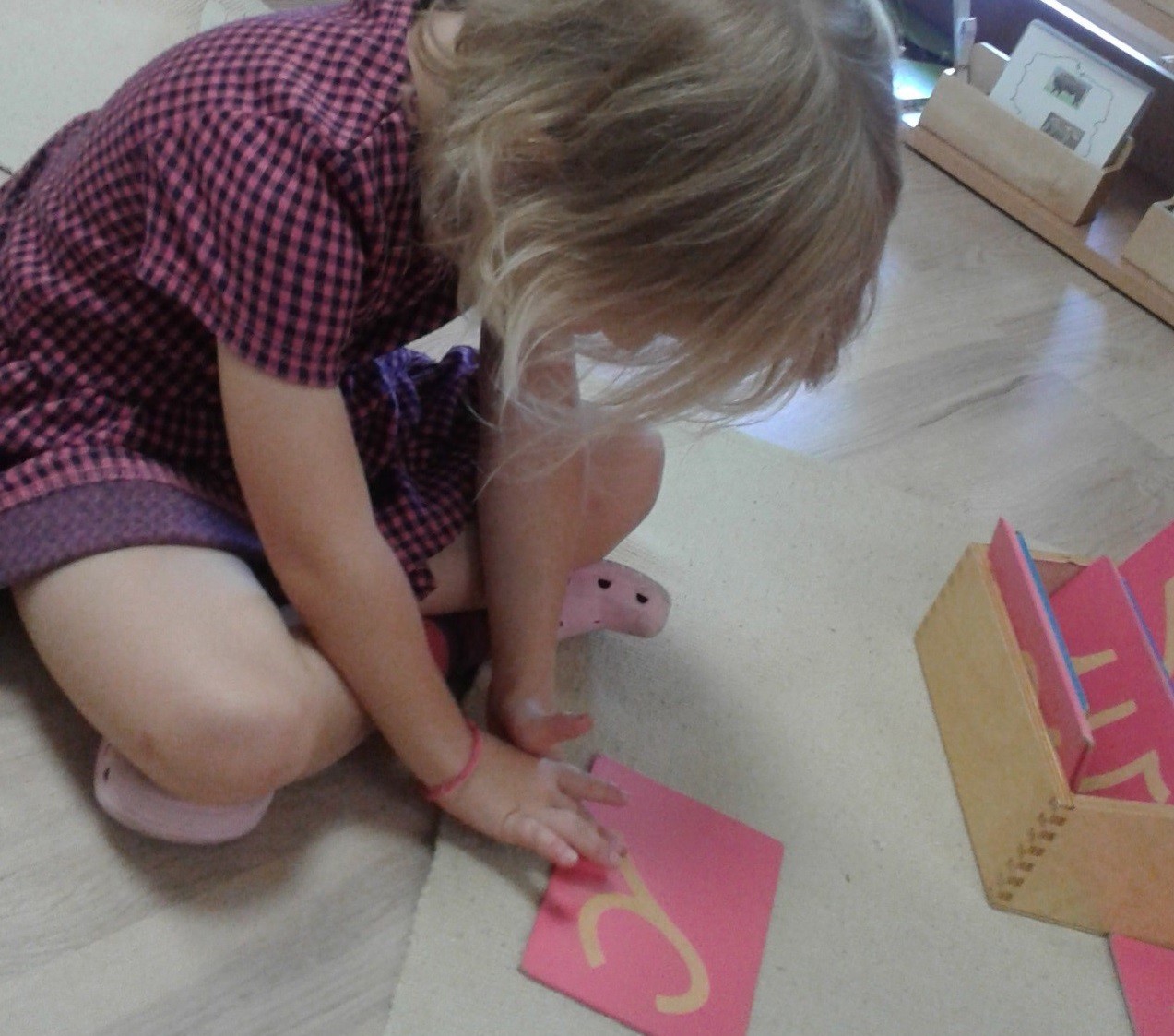 Children develop their language skills at English Montessori Preschool in the most natural way possible – through day to day interaction with their teachers in everyday communicative situations. Each classroom has a full time native speaker and the Polish teacher also speaks with the children consistently in English to maximise the child's exposure.
Children typically pick up politeness phrases in English fairly quickly, for example, 'hello,' 'goodbye,' 'please,' 'thank you,' 'come here,' 'how are you?' etc. Then, children may start singing simple songs in English at home which they have learnt at preschool. After about one year of the child attending the preschool, parents often comment that their child has made significant development in their ability in English and is able to communicate with the parent in simple dialogues and are then able to interact in more complex dialogues in the later years of the programme. Of course, the more you support your child's bilingualism at home, the faster their progress will be.
When it comes to the reading programme, we firstly teach the child letter sounds in English and the child initially learns to read words in English. We have created tailor-made English language reading materials based on best Montessori practices.
Most of our children are from Polish speaking families, however, we also have children from mixed international-Polish families as well as international families. We offer the curriculum taught in English to international families and such children learn Polish naturally through interaction with their Polish classmates.
We invite our families to support the development of bilingualism in their child through encouraging communication in English at home and reading one book in English to their child every week. Over the three year preschool programme, that means your child will have had over 100 books read to them in English! What a rich and pleasurable language learning experience for you and your child! We have an extensive library of over 400 children's books in English to support you with this process.